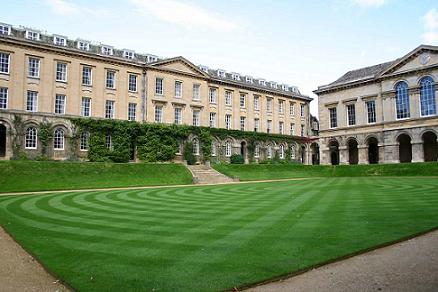 (Worcester College Quad, photo by Simon Ho)
The 2007 INSTANS Summer School at Oxford is intended for graduate students and post-docs in condensed matter theory and statistical physics. It will cover a variety of topics in a pedagogical fashion.

INSTANS is a European Science Foundation research networking programme that aims to develop an interdisciplinary research activity in condensed matter, quantum field theory and statistical physics.


The goal of this research networking programme is to set up a theoretical framework to answer fundamental questions encountered in nanoscopic and low dimensional systems.